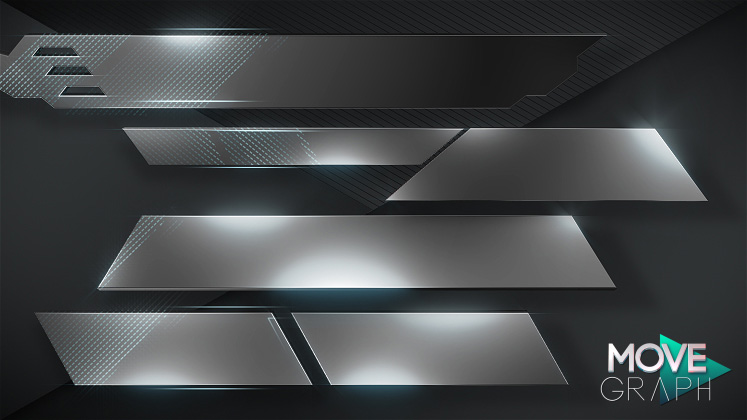 Plaka Steel
Plaka Steel is a modern and coportate lower third. His metallic finish will give a professional and clear style to the project, good choice for corporative, fashion, business, weddings, products and much more.
4 pieces pack.
The files includes alpha channel, Just DRAG and DROP on your composition.
Ready-Easy!* graphic with Entry-Exit
*not plugin or edition is required.
Description
File Type                                                    .mov
Resolution                                           HD1080
Clip(s) Length                                          00:10
Frame Rate                                             29.97
Alpha channel                                            YES
Looped Video                            NO (Entry-Exit)
Video Encoding                        Quicktime PNG
Download Size                                       235MB